Traynor Group was founded by Kim Traynor in 2005 with a vision of bringing high-quality, customized accounting services to small and mid-sized businesses. The firm initially worked with clients spanning industries as diverse as yoga and high voltage electrical companies, then narrowed its focus to nonprofits, family offices, and high net-worth individuals in 2009. This shift allowed Kim to utilize her audit background working with nonprofit and financial services clients. Traynor Group prioritizes implementing technology to improve the efficiency and accuracy of reporting. The firm transitioned to the cloud and went paperless in 2008 when others were just beginning to explore these new technologies. By early 2020, Traynor Group had transitioned almost all of its clients to cloud-based accounting, online payment processing, and expense reporting platforms. This greatly assisted TG's clients in navigating the swift changes caused by the Covid-19 pandemic.
Traynor Group's values include a focus on integrity and developing long-term relationships with both clients and employees.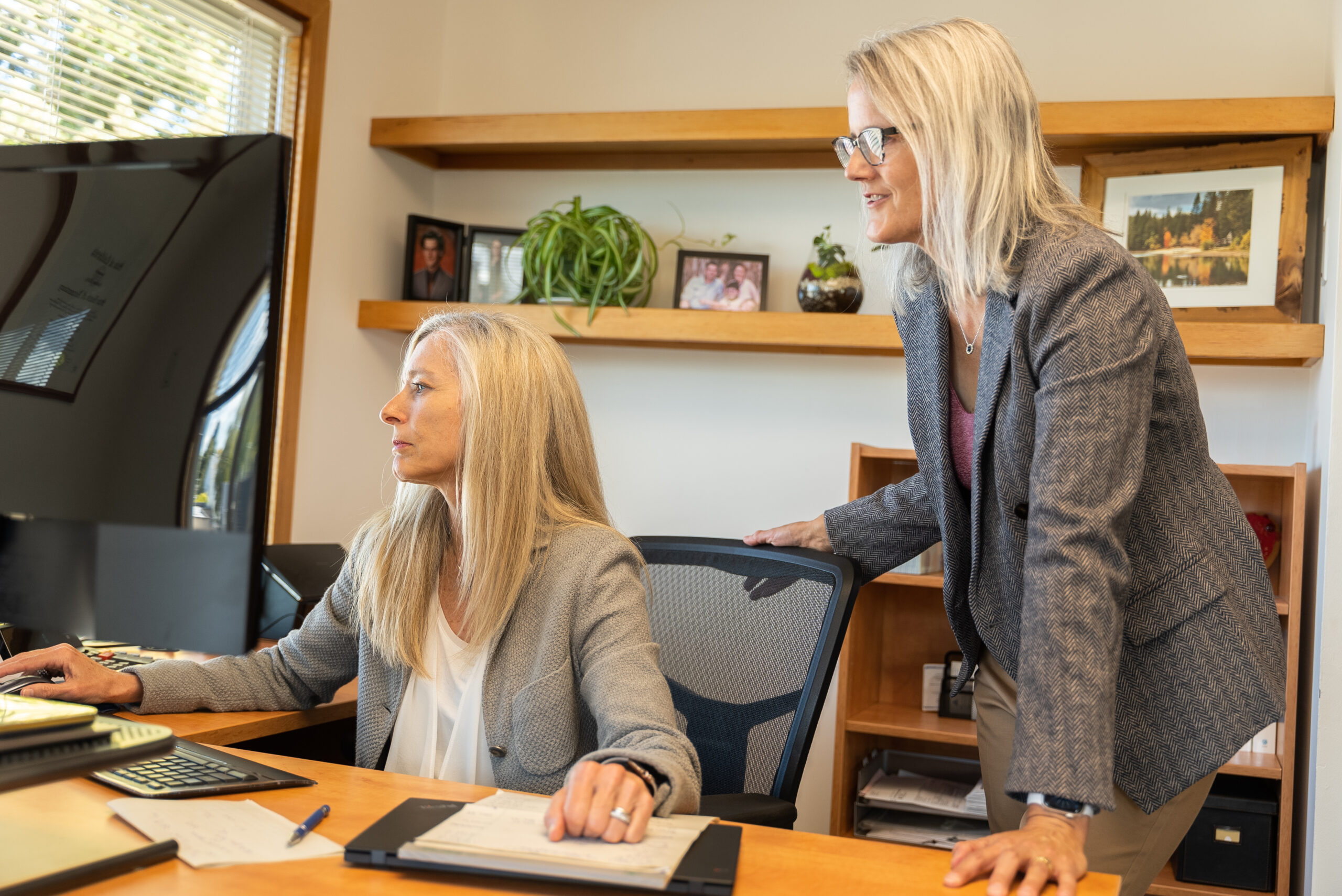 Kim Traynor, CPA
Founder
Kim Traynor brings over two decades of experience to Traynor Group. 
She began her accounting career with Price Waterhouse, where she audited nonprofits, banks, mutual fund companies, and public companies in a number of industries. She then held the position of Controller at Pacific Maritime Association, a West Coast labor relations association, before starting Traynor Group in 2005. 
Kim also has accounting experience in the legal, real estate, and private money lending industries.  She has worked with partnerships, LLCs, corporations, and sole proprietorships.  Kim has focused Traynor Group on the nonprofit sector and she has developed expertise working with clients in the private foundation and public charity areas. 
Kim is a CPA, holds a B.A. from Hamline University, St. Paul, Minnesota, an M.A. from the University of California at Berkeley, and a certificate of accounting from Golden Gate University, San Francisco, California. Kim also spent time as a Fulbright Scholar in Austria. 
She enjoys spending time outdoors, especially exploring the trails of the Sierra Nevada mountains.
Nedis Della Chiesa, CPA
Accounting Manager
Nedis Della Chiesa is a CPA with over two decades of domestic and international experience in the fields of accounting and finance. She holds both a Bachelor of Science in Accounting (B.S) and an M.B.A. with a concentration in Finance from San Francisco's Golden Gate University.
Nedis started her career at PwC as an auditor and then transitioned into Finance. She has worked in a variety of industries from pharmaceuticals to wine. Nedis has been responsible for large finance departments, developing robust controls and reporting frameworks that are Sarbanes-Oxley (SOX) compliant.
After several years in corporate accounting, Nedis wanted to learn more about the nonprofit sector. Working for a smaller firm such as TG has given her the opportunity to work closely with the team and support several clients.
In her free time, Nedis enjoys running as well as cross country and downhill skilling. She is a passionate ultra trail runner who also holds a certificate in nutrition from the National Academy of Sports Medicine.
Michelle Andrade
Senior Accountant
Michelle Andrade is a Senior Accountant at Traynor Group who has been with the firm since 2015.  She studied Accounting at Florida Atlantic University.  Her primary focus is public charities working to improve education. She also supports private foundation clients. Her functional duties include processing payroll, preparing and presenting financial statements, and preparing clients for their external audits. 
She has a background in cost accounting in the manufacturing sector and affordable housing development administration.   
Michelle enjoys the collaborative environment at Traynor Group as well as the opportunity for ongoing education and mentorship.  In her free time, she enjoys refinishing furniture and crafting.
Marilyn Warring
Staff Accountant
Marilyn is Traynor Group's first employee (and Kim's mom), having been with the firm since its founding in 2005. She has over 40 years of accounting expertise and specializes in family offices and foundations.
Her accounting career began at a hardware store that she owned with her husband where she did all of the bookkeeping and store management. She was Kim's first boss. 
She then went on to receive her Bachelor's degree in Accounting from the University of Wisconsin-Superior. Following her time at university, she worked for St. Mary's Hospital in Wisconsin for 15 years, where she handled all of the general accounting.
Marilyn is a dog lover and the adoring grandmother of her four grandchildren.
Dan Duncanson
Staff Accountant
Dan has been a valued employee of Traynor Group since 2021 and is responsible for most of the firm's bill pay and payroll processing. 
Dan received his Bachelor's degree in Wildlife Biology from UC Davis. After three years in the private sector working as a wildlife biologist and environmentalist, he moved to San Francisco and started a physical therapy practice with his wife.
While working on the administrative aspects of this business, he realized he had a knack for accounting and finance. Since then, Dan has worked in affordable housing economics, as well as private accounting for self-employed individuals prior to joining Traynor Group.
In his free time, Dan enjoys camping, hiking, cooking, and home brewing.
Jayadi Kusumah
Staff Accountant
Jayadi Kusumah is Traynor Group's private foundation and investments expert. He handles everything from bill pay to preparation for external audits.
He hails from Indonesia where he received a Bachelor's degree from Padjadjaran University as well as a Master's degree from Tri Dharma Economic School, both in Accountancy.
His career began as an accountant at Nestle Indonesia. After immigrating to the United States, he narrowed his focus to family offices and private foundations. Jayadi joined Traynor Group with the intent of supporting the great nonprofit organizations that the firm serves, which has given him an added layer of purpose within his work.
In his free time, Jayadi is an avid scuba diver who loves to ride bikes and lay out on the beach.